[et_pb_section admin_label="section"][et_pb_row admin_label="row"][et_pb_column type="4_4″][et_pb_text admin_label="Text" background_layout="light" text_orientation="left" use_border_color="off" border_color="#ffffff" border_style="solid"]
I know what you're thinking: Who is this Elf Haley person and is it going to be weird to have her cooking in my home?
Allow me to introduce myself. My name is Haley. I am a culinary school grad, a Dinner Elf and a blog contributor.  I don't have pointy ears, but I do carry a bag full of toys (a.k.a. cooking utensils).  What you may not know is that I too am a mom, to an (adorable, hilarious, smart as a whip, full of energy) almost-six-year-old boy named Noah.

I have first-hand experience with:
the infant stage: "

Okay, he's fed, but what are WE going to eat??"

the picky toddler stage: "

Please, please, just eat something…anything!"

our current, the "You can't make me", stage: "

Choosing my battles…healthy snack packed for when he's starving later?"
I am girding my loins for the overbooked-with-extra-curriculars stage…and the eating-me-out-of-house-and-home teenage boy stage. Your stories of experience and strength are welcomed! 
I've walked in your shoes, friends, and that's why I want to cook for you. For me, cooking is an expression of love. Who better to spread love to than to another mama who is trying to juggle it all and feed their family well?  We're all in this together, right?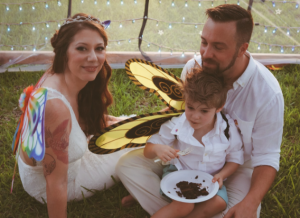 One of my absolute favorite things about working for Dinner Elf is that it was founded by a busy mom trying to find a better way to solve her own family's meal challenges.  A mom who, I might add, is killing it and blazing a trail for me to follow.
I'd love to cook for you and your people, little and big. Think of me as an extra set of hands, that happen to love to cook. Y'all enjoy!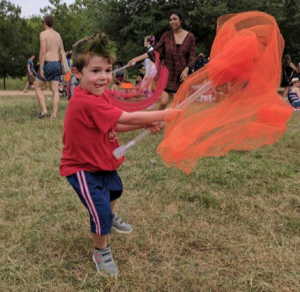 This post is part of a Meet Your Elf series written by Haley Peck.  Haley is a valued member of our culinary team, a contributor to our blog and the author of her own food blog, Cooking With Haley. We hope you'll enjoy reading her profiles about the magical creatures we know as Dinner Elves!
[/et_pb_text][/et_pb_column][/et_pb_row][/et_pb_section]