[et_pb_section admin_label="Section" fullwidth="on" specialty="off"][et_pb_fullwidth_header admin_label="Fullwidth Header" title="OUR STORY" background_layout="dark" text_orientation="center" header_fullscreen="off" header_scroll_down="off" background_url="https://s3.amazonaws.com/dinnerelf.webassets/header/18.jpg" parallax="off" parallax_method="off" content_orientation="center" image_orientation="center" custom_button_one="off" button_one_letter_spacing="0″ button_one_use_icon="default" button_one_icon_placement="right" button_one_on_hover="on" button_one_letter_spacing_hover="0″ custom_button_two="off" button_two_letter_spacing="0″ button_two_use_icon="default" button_two_icon_placement="right" button_two_on_hover="on" button_two_letter_spacing_hover="0″]
[/et_pb_fullwidth_header][/et_pb_section][et_pb_section admin_label="section"][et_pb_row admin_label="row"][et_pb_column type="4_4″][et_pb_text admin_label="Text" background_layout="light" text_orientation="left" use_border_color="off" border_color="#ffffff" border_style="solid"]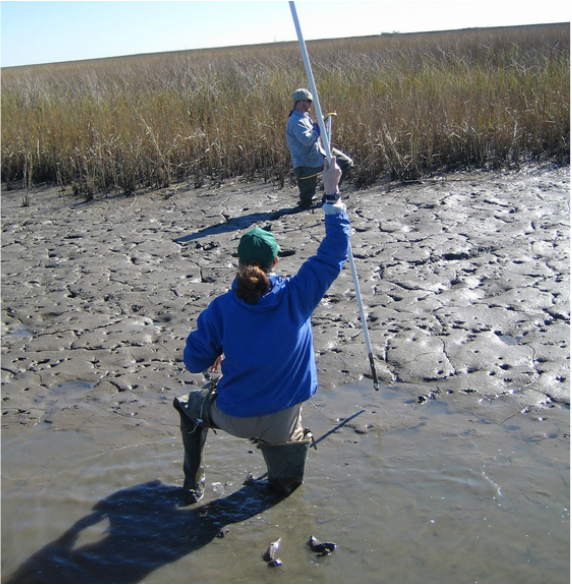 I did marine restoration for The Nature Conservancy. My days were all rubber boots and marsh mud, coming home smelling like the sea, and feeling like my work was making a difference in the world.
I was about 7 weeks pregnant when that picture was taken. I remember worrying a bit as our skiff bounced along the waves of the Mississippi Sound. Can I do this? It was just a passing thought, calmed by the careful plan I had already written out for my 6-week maternity leave.
Then this happened: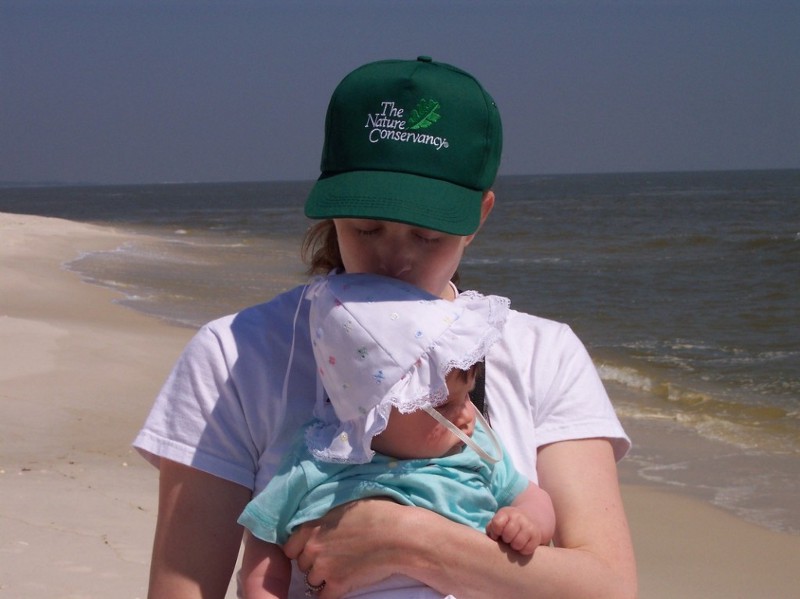 Can I do this? That question ran through my head like a daily mantra. Can I get out to that sea grass bed, finish my work and make it back before day care closes? Would I have any time to just be with my baby girl when we got home, or was it going to be spent juggling her in one hand and a spatula (or grant report) in the other?
I was a lucky new mom with a better-than-average support system. Even so, most of the time the answer to "Can I have it all?" felt like "not really".
I would have kissed a Dinner Elf if they had walked into my kitchen during that season in my life. I would have welcomed help nourishing me and my family during all of the seasons where I:
had just brought a baby home
was helping to care for a sick family member
wasn't feeling so great myself
was up to my ears in boxes after a move
was working on a pressing deadline at work.
I started this company because when my daughter grows up, I want her to feel like she has resources within reach to help balance work and her family.
It's my hope that your Dinner Elf will:
We look forward to cooking for you anytime it's a help!
Nicole
FOUNDERS
Nicole Vickey – LinkedIn / Email
Jesse Vickey – LinkedIn / Email
Phone – 512.277.5134

THE STARS
Read about the real stars of Dinner Elf (our Elves):
OUR HELP
[/et_pb_text][/et_pb_column][/et_pb_row][/et_pb_section]