As part of Dinner Elf's expansion to San Antonio, we're also serving Boerne! Shawna, author of the popular Bourne-based blog Sowing Seeds, wrote a glowing review about her first Dinner Elf experience.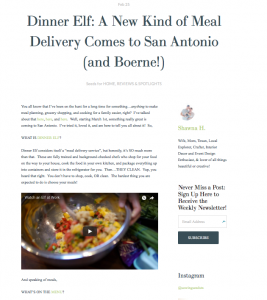 She loved the experience so much, she's booked us twice since!  As a busy mom in the midst of a move, she said Dinner Elf was a "total lifesaver."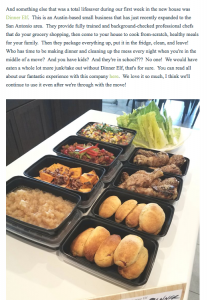 Dinner Elf provides affordable, in-home meal preparation services in both Austin and San Antonio. Learn more at: https://www.dinnerelf.com.  San Antonio residents: book a sample appointment (~$50) to try us through March, and get a $50 credit for your next order using code SAFB50. Learn more.