It's no joke, Dinner Elf is here to help with Easter brunch and beyond!
Our Brunch Menu Picks
Spring has sprung and with it Easter brunches, baby showers, garden parties and other excuses to gather and celebrate this season of rebirth. With a little help from your Elf, Spring entertaining has never been easier.
We've picked a menu of our favorite main and side pairings for your next brunch gathering. One family-size order will feed a party of twelve adults if serving a full meal, or more if you are looking for light bites.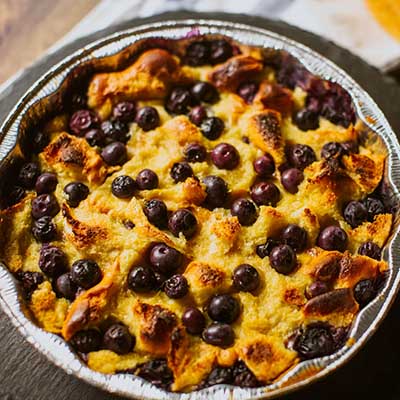 Blueberry French Toast Casserole
Featured in our Back To School menu, this french toast casserole is great for both busy mornings and big brunch gatherings.
Pairs Well With:
Minty Mango Berry Salad
This fruit salad is a refreshing mix of mango, berries, and kiwi with fresh chopped mint.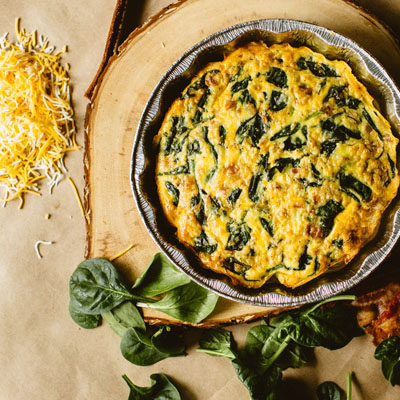 Spinach and Bacon Crustless Quiche
From our Keto menu, this low carb quiche blends eggs, cheese, spinach and bacon into a crustless pie that is sure to be a healthy hit.
Pairs Well With:
Sunshine Arugula Salad
This arugula salad is tossed with pan-seared cauliflower, toasted pecans, golden raisins and served with our scratch-made honey-lemon dressing.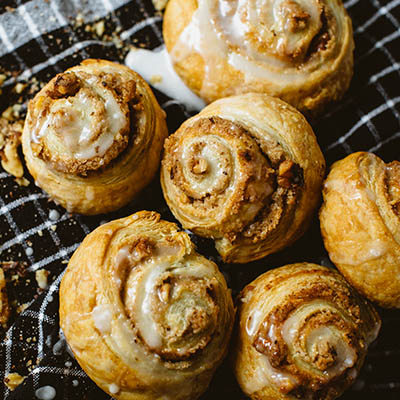 Cinnamon Walnut Pastry Swirls
Fresh from our Party menu, these scrumptious puff pastry swirls bring the best of a bakery to your kitchen.
Pairs Well With:
PBJ yogurt dip with strawberries
Featured in our Back To School menu, this yogurt dip has a healthy base of no sugar added peanut butter and strawberry yogurt. Served with cut strawberries, it makes fresh and tasty brunch side.
Looking for other brunch options? See our B'fast for Dinner menu, and our Salads menu for tons of mains and sides that are sure to showcase the flavors of Spring at your next gathering.