Yes, that's right. You heard it here first. Our own Elf Jacque is a rising video star.
Elf Jacque will be cooking up some Dinner Elf magic on Studio 512, Central Texas' local lifestyle show.
Studio 512 highlights the best kept secrets and amazing things Central Texas has to offer. They are THE go-to source for events, entertainment, food and more. We are so honored to be asked to be a part of the show.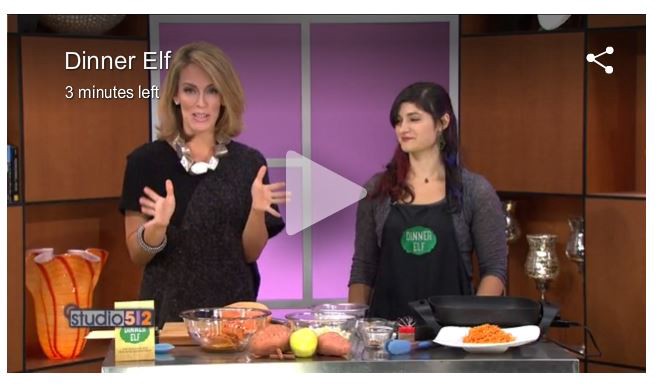 Tune in on Friday, November 6, 2015 at 12:30 pm on KXAN. You'll see Elf Jacque cooking up our favorite seasonal Dinner Elf main dish (Apples & sweet potato noodles with spiced pumpkin sauce) and introducing Central Texas to Dinner Elf .
Please tell your friends, family and neighbors and tune in to support Elf Jacque. If you're one of Elf Jacque's clients, she might even give you a signed autograph someday.
Nicole Vickey is co-founder of Dinner Elf, a company that helps busy families sit down to home-cooked dinners.