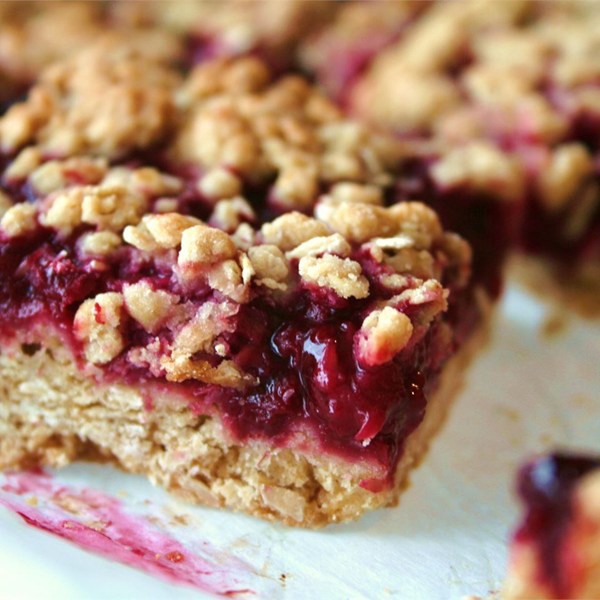 In Austin, when the weather finally dips below 90 degrees, we throw on our long-sleeves and embrace the season of slow-cooker stews, sweets and snuggling. In that spirit, we're sharing one of Elf Jacque's favorite fall treats: Oatmeal Raspberry Cookie Bars. These quick and decadent treats can be endlessly tweaked to suit the flavors of fall.
Jacque recommends adding 1 teaspoon of cinnamon. I like to add 3/4 cup of semi-sweet chocolate chips to mimic the Raspberry Pie bars at Sweetness Bakery:
My daughter wants to make a variation of the oatmeal bars using the pumpkin butter we just picked up at Trader Joe's, as a Halloween lunch treat: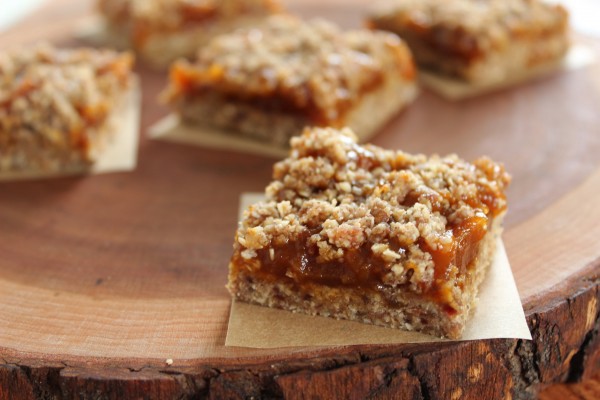 And, yes, it's definitely a recipe that kids can get involved in. It doesn't get a lot more kid-friendly than smooshing butter into oats.
Tips from Dinner Elf:
Line your pan with foil or parchment paper for easy removal.
Use a pizza slicer to easily cut into even squares.
Make a double batch & freeze half. These freeze well and make beautiful hostess gifts and bake sale contributions for the busy holiday season ahead.
If you happen to be a lucky subscriber in downtown or central Austin, Jacque might be leaving a few of these behind as Elf Treats to share with your family.
Nicole Vickey is co-founder of Dinner Elf, a company that helps busy families sit down to home-cooked dinners.