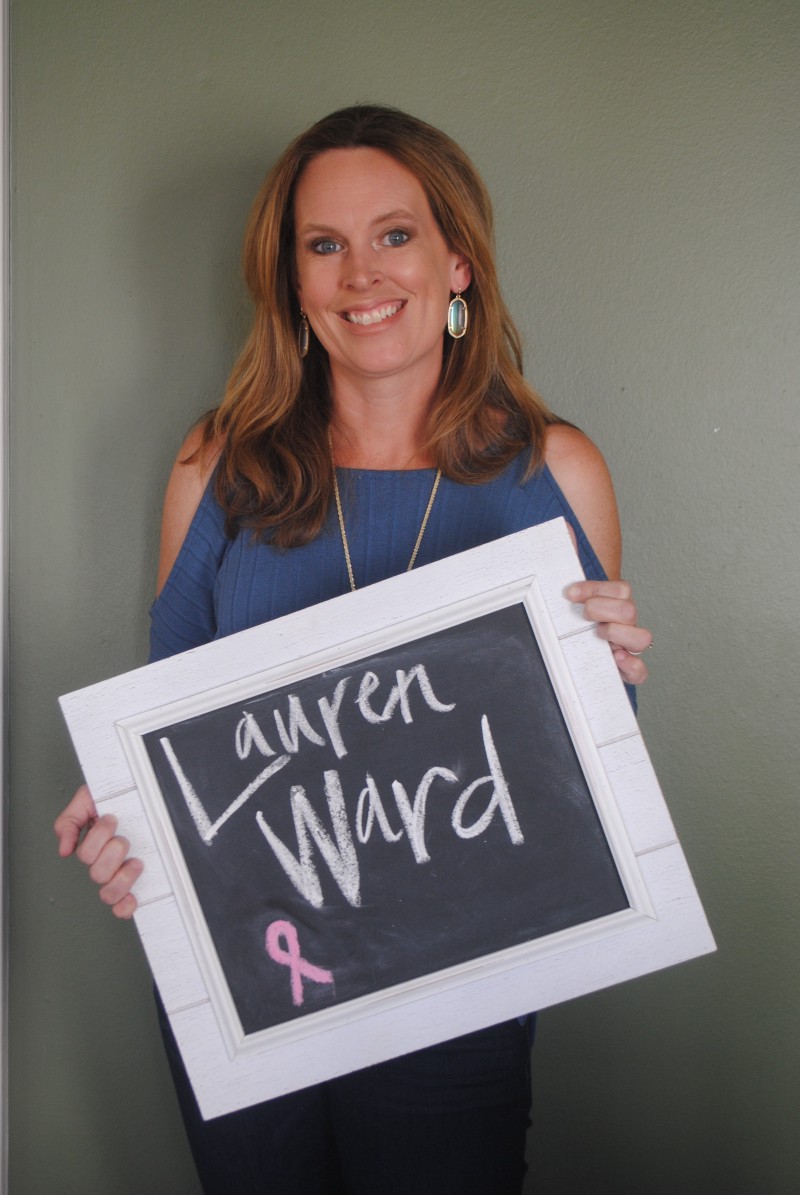 I met Lauren Ward twenty years ago in college in North Carolina. Decades and many moves later, we were surprised and delighted to run into each other dropping off our kids at the same Austin elementary school.
Since then, I've had the privilege to get to know Lauren as a grownup: a loving wife and mom to three whip-smart kids, a supportive friend and a fierce breast cancer survivor.
Our paths re-crossed as she was finishing treatment and I was starting Dinner Elf, our affordable personal chef service.
In short order, Lauren gave a Dinner Elf gift card to a neighbor also diagnosed with breast cancer and then introduced me to the wonderful efforts of the Breast Cancer Resource Center.
Dinner Elf / BCRC Partnership
This beautifully winding road of friendship led to today's announcement of Dinner Elf's new partnership with BCRC.
The sisterly love of the BCRC staff and volunteers is palpable. It is a place of positive, rock-solid support. These are the women you want in your corner when you are facing a big battle. I'm honored that our company gets to support them as a community partner.
If you have a friend or family member going through breast cancer treatment, set up a Dinner Elf meal coordination page and $50 will be matched by Dinner Elf as a donation back to BCRC when $200 is raised. It's a simple way for out-of-town family and busy friends to send home cooked love, and support others going through the same challenges.
Don't have a friend in need, but love both BCRC and the idea of a little break from cooking? Use the code BCRC on your first Dinner Elf order, and get $5 off + we make a $20 BCRC donation. Dinners start at $10/serving.
All funds donated to BCRC through this partnership will provide food to BCRC clients in need.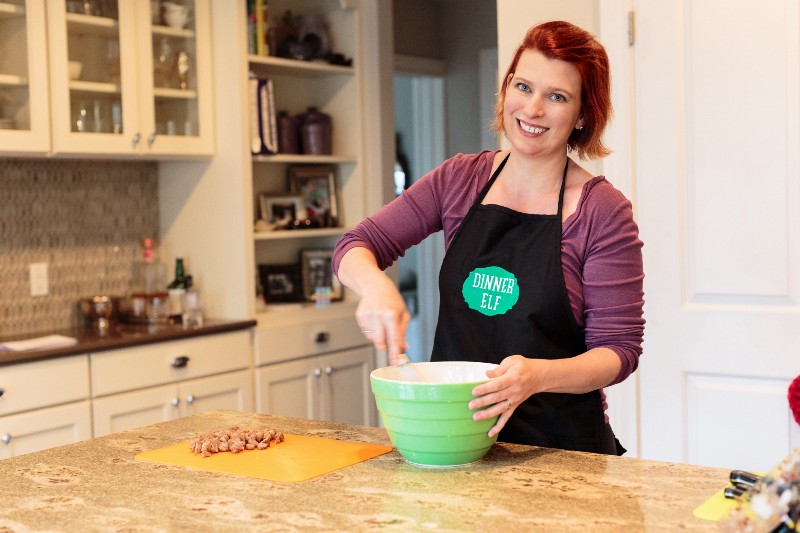 And now a brief conversation with Lauren about her journey and her thoughts on this exciting partnership: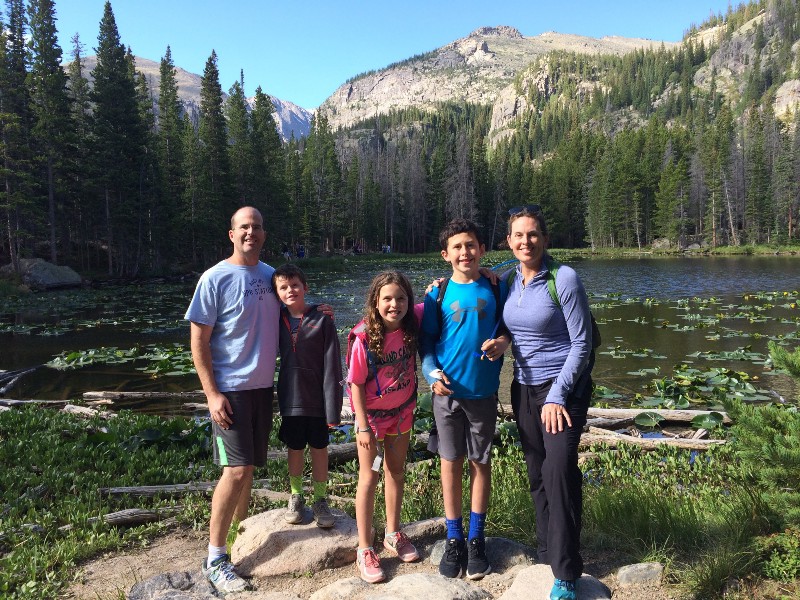 Nicole: The world is small. I believe people's paths cross with purpose. I was obviously happy to rediscover you as a neighbor after all these years, but I am truly loving that our friendship led to a new vehicle for supporting women dealing with breast cancer. When you saw me that first day at Doss, did you think we'd have the chance to work together on something like this?
Lauren: Well, I sure hoped that we would be doing something fun and amazing together. Knowing you, I suspected there would be an opportunity! I, too, believe everything happens for a purpose and have been amazed at the chances we've already had to learn and grow together. I know my breast cancer fight has given me a purpose that I never expected.
Nicole: I'm honored to be along for this one small part of your journey. Would you share a little about how BCRC was a support to you during your diagnosis and treatment?
Lauren: When I was first diagnosed at age 36, I was the first of my friend set. I had no real support network, and no knowledge of what to do next. Insurance, doctors, kid communication plans, allocating help, deciding where and how to take treatment. It was overwhelming. My doctor said at my first oncology appointment that BCRC had helped her clients more than anyone else here in Austin, so I gave them a call.
My patient navigator, Runi, served as a sounding board during those first chaotic weeks as we determined what we would do, and how. She answered emails and phone calls at all hours and provided supportive, knowledgeable guidance on everything. Just as importantly, I was connected to the BCRC's amazing support circle connecting those survivors and fighters diagnosed at 45 and younger — called the Pink Ribbon Cowgirls — who are all survivors and fighters under the age of 45. This group of women is funny, fierce. compassionate, and have become my friends by choice — sisters by chance.
BCRC helps almost 2000 women in Austin each year on journeys just like mine. Providing personalized support, access to information and navigation, free camisoles, free mammograms and biopsies for women who don't have resources, translation services and more. And, they have gone above and beyond to help connect friends in other states and cities. They really are amazing.
Nicole: Agree, after my first meeting at the BCRC office I told Jesse I wished I could co-work there – so much positive energy! What advice do you have for all of us who have friends or family members dealing with breast cancer? What were some of the most helpful ways your friends and family supported you during your own treatment?
Lauren: The most important thing is to stay there for your fighter. You may not know what the right thing to say is, but you can always say: "I'm here for you."
Everyone handles their diagnosis and treatment differently. I was open and honest and asked for help — but not everyone does that. Just be there for them, offer ideas (childcare, visits, treats, meals, etc.) and keep trying.
I think this echoes our context here, because the best thing that happened for us was a "meal train". We have three kids. We had a lot to coordinate between my treatments, fatigue, ancillary sicknesses and just regular life. Meals were the last thing on my mind, and our elementary school organized a meal train for six months with three meals delivered each week. It was amazing.
I also loved the cards, notes, and calls. And, the comments on my strength — it really helped me feed into my inner warrior. The journey lasted a long long time and it was important to have support for us even after the initial shock and chaos.
Nicole: Last question! To end on an entirely self-serving note, can you share why you feel Dinner Elf is a helpful resource for Austinites in treatment for breast cancer?
Lauren: Well, you provide a way for fighters to get meals — healthy, customized, organized meals — from people who want to support them from all over the country, with any level of support or time to give. Not every friend can manage to cook and deliver meals. Thanks to our kids being so young when I was in treatment, our family had the added difficulty of needing to eat by 6pm every night. It would have been great for both me and my friends to have more flexibility.
I can only imagine how it would have been to have a gift certificate for Dinner Elf during my treatment — where I could schedule an Elf to help when we had family in town, or when my chemo days were coming, and to be able to coordinate our needs directly with an Elf. The last thing you want to worry about is the mundane when you have bigger battles and decisions on your plate.
I think Dinner Elf is an amazing resource for anyone overwhelmed…or in need of a little help and support and time. And, surely, there is no one who matches that better than a family going through breast cancer treatment.
Nicole: I wish Dinner Elf had existed you were in the thick of your fight. More than that, I wish I had been around just as a friend to lend support to you and your family! I'm so glad the world saw fit to bump us back into each other, and I'm deeply grateful for the connection you made for us to BCRC. Many of my own family's darkest hours have been lightened by the home cooked love of friends and neighbors. I hope this partnership will make it easier for more friends, busy and far, to help friends who are fighting big battles.
Learn more about Dinner Elf's partnership with BCRC.