Proud To Be Built In Austin!
Kelly O'Halloran of Built In Austin covers Dinner Elf as the next level up from grocery delivery and ingredients-in-a-box services. We don't just get you the ingredients, we cook them up and clean up too: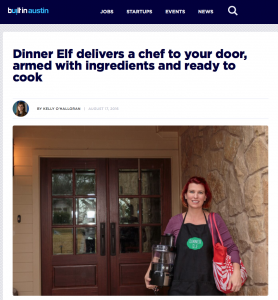 Source: BuiltInAustin.com
Dinner Elf provides affordable, in-home meal preparation services in both Austin and San Antonio. Learn more at: https://www.dinnerelf.com.