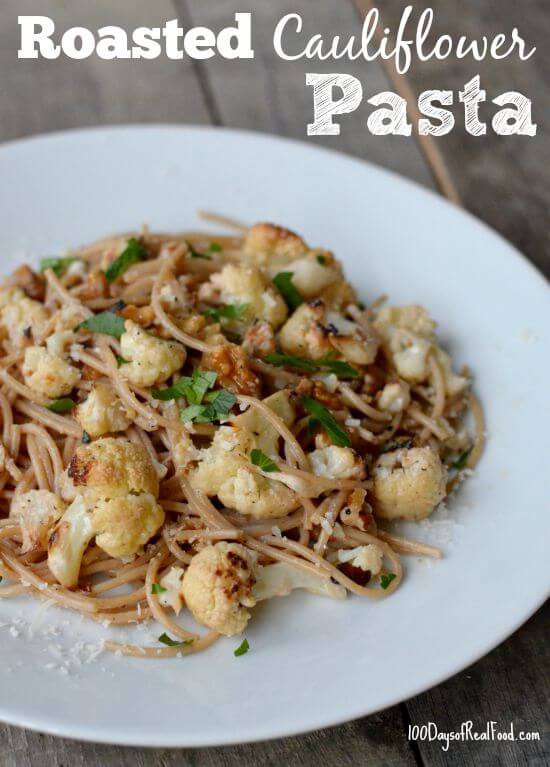 Lisa Leake of 100 Days of Real Food is one of my food heroes. She changed the way I cook for and feed my little people. We're not quite at 100% unprocessed, but we're so much closer than we were. One of my driving forces behind starting up Dinner Elf was for more families to come home to better, less processed food. I get excited every time one of Lisa's new recipes lands in my inbox, and knew this Roasted Cauliflower Pasta would be a hit at my dinner table with a few tweaks:
My little people don't like cauliflower. We've tried it roasted, mashed, riced and hidden beneath layers of cheese. They do, however, love broccoli in most forms. So, we made that swap.
I was fresh out of walnuts, but had some freshly roasted pumpkin seeds on hand which added a great salty crunch.
My kids are way more likely to try vegetables they've never had. My daughter picked out our first delicata squash at the store last week, so we added it to the mix. It was so much easier to handle than butternut (to which I have nearly lost a thumb more than once), and has the same nutty sweetness. I left the skin on, sliced it in half, scooped out the seeds and chopped into half-moons for fast roasting with the broccoli.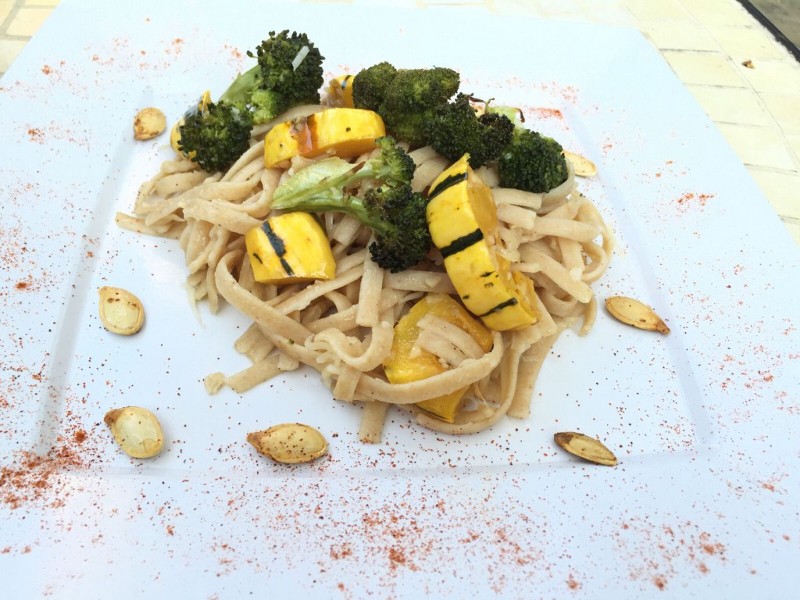 Tips from Dinner Elf:
Take a few minutes each morning to wash and chop whatever veggies you want to roast for dinner. Getting this prep done early makes me way more likely to get the veggies in the oven and on the table after work.
Use a rimmed baking sheet or jelly roll pan lined with foil or parchment paper for easy roasting and clean up.
Flip your veggies about half way through for even roasting.
Vary your veggies. This awesomely basic pasta recipe can be adapted to whatever veggies are in season, in your fridge, or most likely to go in your toddler's mouth.
Happy fall from Dinner Elf!
Nicole Vickey is co-founder of Dinner Elf, a company that helps busy families sit down to home-cooked dinners.