Meals That Heal
Our partnership with Ronald McDonald House Charities of Central Texas (RMHC) is new, but it has deep roots. When I was a young child, my family lived at a Ronald McDonald House (RMH) near the Yale New Haven Hospital while my brother had and recovered from brain surgery. Besides a much needed low-cost housing option near the hospital, RMH volunteers fed us and provided a myriad of activities for the siblings of the hospital-bound patients. RMH was a true community of families making the best of difficult seasons.
Once our family was back in our own house, we never forgot RMH. My mother became the house manager of a newly opened RMH, and I spent my college years living in their manager's apartment and serving the residents.
Water Now, Meals Later
One way we support the RMHC here in Central Texas is through the donation of water bottles, which they distribute to families with children at several hospitals throughout Austin.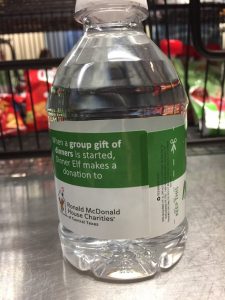 These bottles also describe our group gift partnership with RMH, which allows friends and family to contribute to meals for someone in a difficult season and trigger a matching donation from Dinner Elf to the RMHC.
Elf-Led Volunteer Meal Preparation
Dinner Elf also helps corporate volunteer teams make meals for RMHC residents, who have the no-cost option of home-cooked food as part of their stay in the house.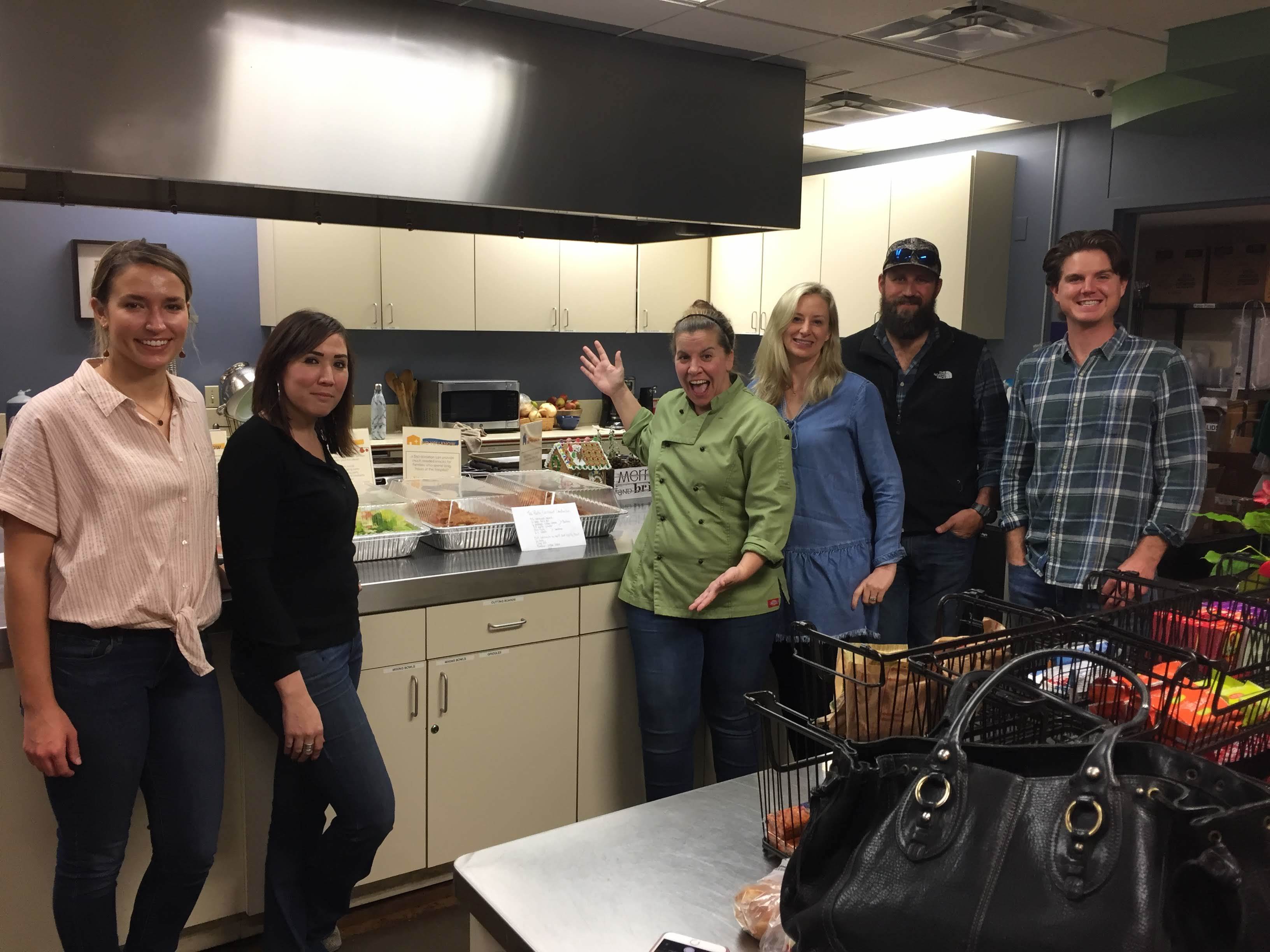 For a small fee, Dinner Elf takes the burden of recipe planning and grocery shopping off the volunteers and gives them an chef-led experience creating recipes from the Dinner Elf menu.
Interested in your company volunteering to prepare meals for RMHC? First contact RMHC and see what upcoming dates are needed for lunch or dinner preparation. Then, submit a request to Dinner Elf if you'd like to book and Elf to help!
Our meals heal in many ways. We're proud to work with one of my favorite organizations on the planet: Ronald McDonald House.