Summer Hacks For Busy Families: Make A Fuss About The 4th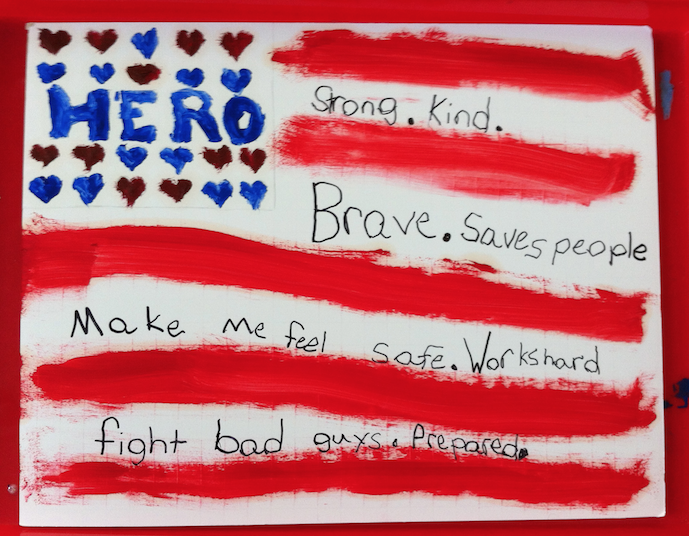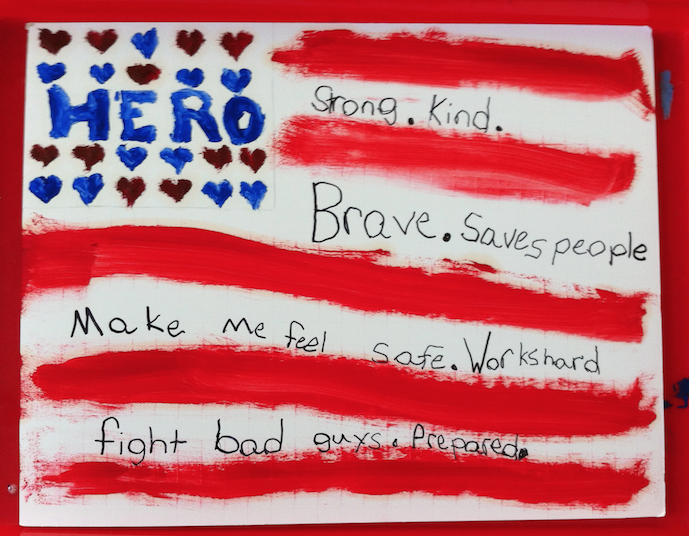 This is my one concentrated day to attempt the whole "Pinterest mom" thing. Note that I am a decided mess at actually executing anything Pinterest-worthy, but I can have a lot of fun running a theme into the ground.
The above picture is a card my then-seven-year-old daughter made and delivered to our neighbor, who had spoken proudly at various neighbor gatherings about his military service. After being handed this, one super tough guy had some tears in his eyes and my kid had a deeper understanding of what goes into the independence we celebrate each year.
Some ideas we've tried through the years:
Red, White & Blue Breakfast: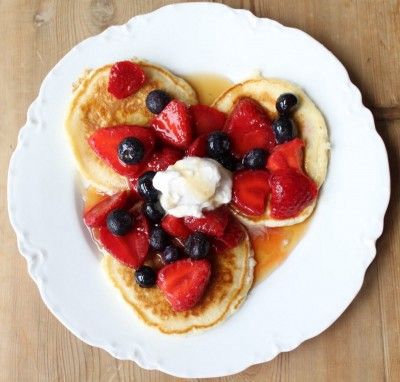 Kick things off with a red/white/blue breakfast (pancakes with strawberries, blueberries and whipped cream). I will cop to sometimes using frozen pancakes and cool whip, particularly when my littlest rises before the sun. It is also good to note that IHOP also does a bang up version of this, if morning cooking isn't your thing.
Family-sized Bike Parade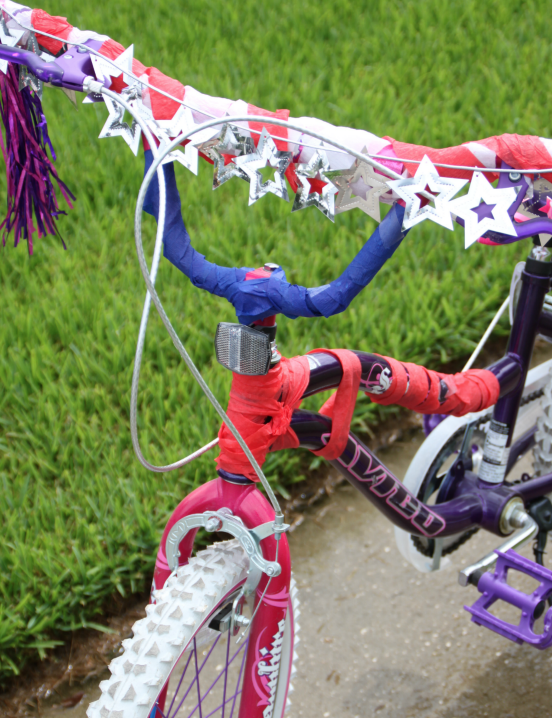 Buy some Dollar Store craft supplies and prizes. Tell the kids they are in a 1 hour bike or stroller decorating contest using these supplies and anything else they can find in your recycle bin or yard. Take a little family bike ride/parade (or join a neighborhood one).
Pies For Heros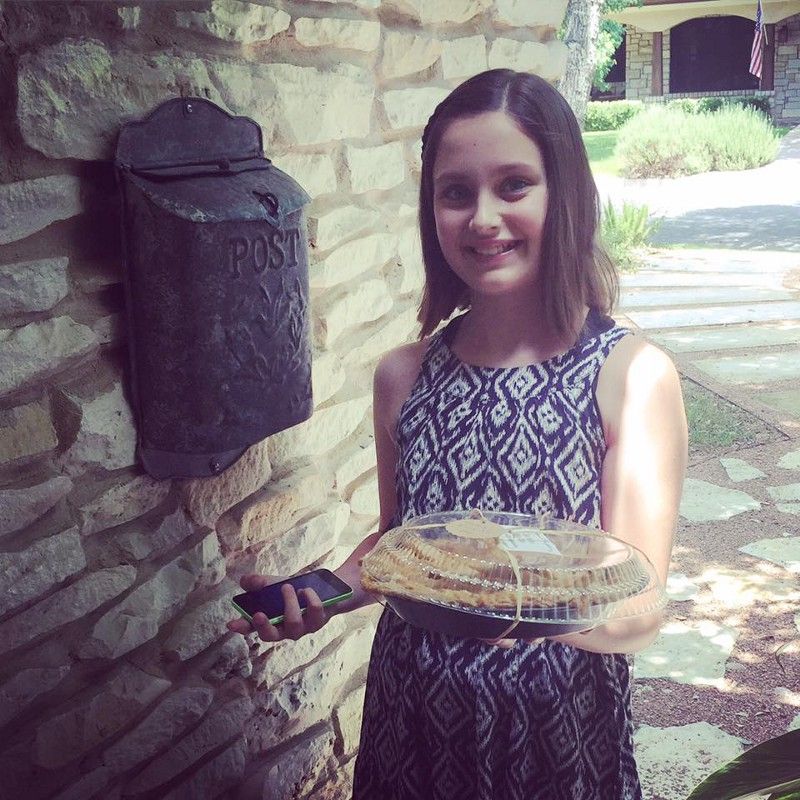 Bake an apple pie with the kids and deliver it to a veteran that you know. This can be as easy as a pre-made crust and a can of filling. It's a sweet way to teach kids to thank the people who have and do fight to defend our country's freedom. Can't think of a veteran? Deliver it to another person who works hard to make our country better: a public school teacher, a policeman or a fireman.
What are some cool ways that your family celebrates the 4th? Share your answer in a comment below, and I'll email you a special Dinner Elf discount code.
Nicole Vickey is co-founder of Dinner Elf, a company that helps busy families sit down to home-cooked dinners.
This is part of her series on "hacks" for busy families to make limited time off into memorable summer fun.