Could Dinner Elf Work For My Big Family?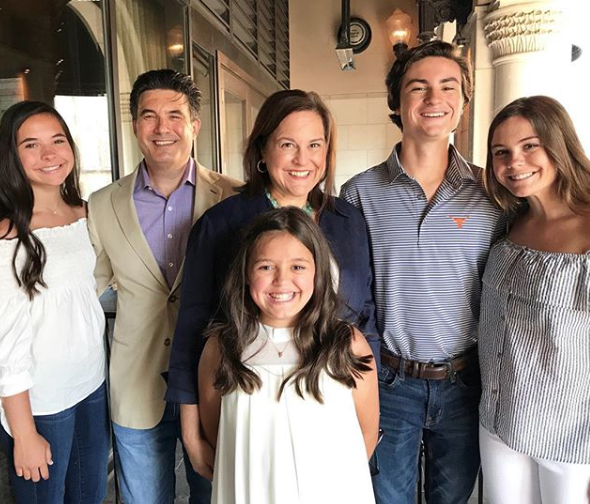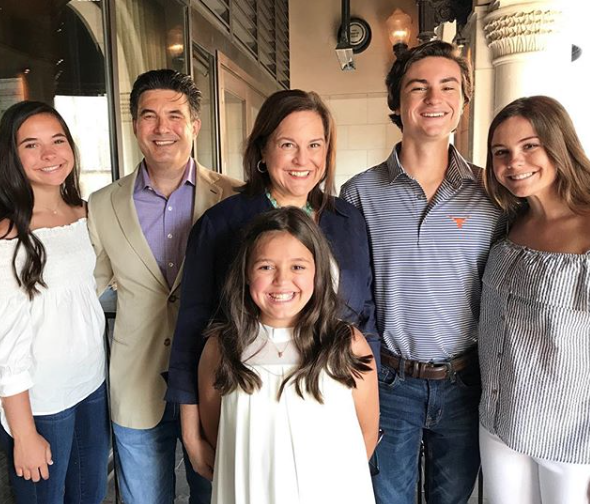 A guest post by Kristin Schell
The couple that started Dinner Elf live in my neighborhood. I've heard loads of my girlfriends rave about using them to take care of weekday dinners.  I've gifted Dinner Elf meals to friends who have loved using them. I just never thought Dinner Elf would really work for my big family.
I'm here to eat my own words, and hopefully encourage a few other moms-of-many with the way I make the most of my weekly Dinner Elf appointment.
Permission To Ask For Help

I pride myself on being the head cook for my family of six. The kitchen is the heart of our home, and I always want it full of good food to draw them into shared meals. That said, all six of us expect to eat three times a day, seven days a week. That's 126 meals every week for which I'm the primary planner, cook and clean up crew. And, just to make it harder on myself, I care about what my people eat!
So, why did it take my husband giving me the nudge I needed to ask for a little help? Ever notice that a lot of us women have trouble humbling ourselves to ask for help in our own domains? We think: I'm the cook, the cleaner, the homework helper, the carpool queen, the comforter, the nourisher, the homemaker. This is my most important job, so it has to all be me, all the time – right?
Wrong. If I can put healthier food on the table AND have more margin in my day to give back to both my work and my family, everybody wins. Plus, starting at $40 for a family-sized main and side, it's surprisingly affordable! So, here's how I make this magical service work for us.
Expectations Exceeded

Here's what I expected from Dinner Elf:  dinner taken care of three times per week. Done.
Here's what I didn't expect: The week-long bonus of lunch leftovers. Those bonus bites really got me thinking, and by a few weeks into our weekly Dinner Elf appointments, I figured out how to make the most of my Elf.  I let my Elf make the complicated items, while I add a few easy prep sides to turn three family meals into an entire week of dinners + lunches for our family of six. I know, right?
How My Big Family Uses Dinner Elf

I pick the items each week off the wide Dinner Elf menu, so I really zero in on the items that I know would take me a ton of time to prepare from scratch.  Then, I plan around those items to maximize our meals.
This week's order:
Chopped Thai Chicken Salad: This amazing chopped chicken salad with homemade peanut sauce has all my favorite flavors, plus protein and veggies, in one dish. It's heavy on chicken (VALUE!) and so I add a bag of Whole Foods slaw and some mint to add 3-4 more servings. I pair it up with a side of crispy asian brussel sprouts, which come a close second to those at Uchiko. That gives us all a hearty dinner, plus lunch leftovers.  If I think to ask my husband to grill a few extra chicken breasts, or pick up a rotisserie chicken, it stretches even further.
Beef Ragu over Zoodles: My favorite healthy comfort dish!  It's a hearty scratch-made meat sauce over zucchini noodles.  It pairs great with their garlic parmesan roasted broccoli, which even my teens scarf down. I supplement with an easy slow cooker tomato soup, and for my carb-eating kids, some Ready Pasta.
Chicken Enchiladas: This is an all-family favorite. Yes, we're from Texas. If I'm really trying to maximize things, I order it with their mexican street corn, and supplement with a few bags of Ready Rice and some black beans in the slow cooker.
Expanding On Your Elf

Want to give it a try?  Here are my three easy steps to make the most of a Dinner Elf appointment if you have a big family:
Pick the complicated main dishes. Your Dinner Elf makes everything from scratch, so think about the time-consuming dishes your family loves: meatballs, complex casseroles, stews, pot pies, homemade mac and cheese, and chopped salads with scratch-made dressings.
Pick sides that can stretch into other meals. When I told the owners how I was using Dinner Elf, they also recommended thinking about sides as a head start on hot breakfast and homemade school lunches. They have a variety of breakfast cookies, muffins, mini quiches, pasta salads, and both fruit and vegetable salad sides that can give every meal in your day a home-cooked boost.
Supplement with the easy stuff. I buy a few bagged salad kits, a baguette or two of fresh bakery bread, and add some easy slow cooker bean or soup recipes that require little more from me than remembering to toss in the ingredients and turn on in the morning to compliment dinner that night.
Now, my dinner hour looks like pulling out a delicious main dish for re-heating and throwing out a few easy sides.  We pack up the leftovers for lunches, and skip all the hard clean up that our Elf has already done. My kitchen feels like the warm, relaxing place that I want it to be for my family…and I might even have enough left in me to bake some cookies with my littlest.
About Our Guest Blogger: Kristin Schell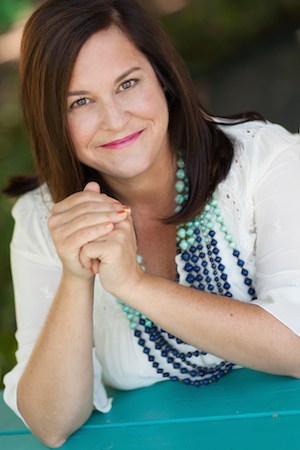 Kristin Schell is on a mission to love her neighbors. She put a picnic table in her front yard, painted it turquoise, and began inviting neighbors, friends, and even strangers, to hang out and do life together at The Turquoise Table®.
A new concept of hospitality unfolded in her neighborhood, and before long The Turquoise Table® led to a movement of Front Yard People—ordinary people who long to create community right where they live.
Kristin lives in Austin, Texas, with her husband, Tony, and their four children. Her book, The Turquoise Table: Finding Community and Connection in Your Own Front Yard (HarperCollins Christian Publishing), is available wherever books are sold.
It's a privilege for Dinner Elf to help fuel her and her family with a weekly dose of home-cooked love!