Elf Nolan had the treat of whipping up dinner for New 4 San Antonio's anchor, Delaine Mathieu. Watch the video!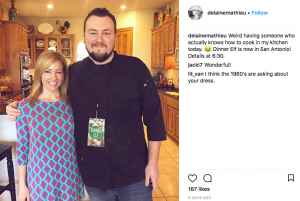 As Dinner Elf launched service in San Antonio, Nolan was baking pot pies in her home kitchen:
Mathieu also sat down with co-founder, Nicole Vickey, to talk about Dinner Elf's incredible success in Austin and growth to serve San Antonio: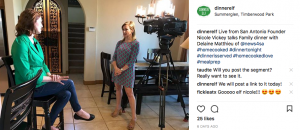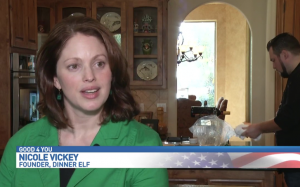 Thanks, News4, for the warm welcome to Alamo City and for helping us spread the magic of Dinner Elf!
Dinner Elf provides affordable, in-home meal preparation services in both Austin and San Antonio. Learn more at: https://www.dinnerelf.com.