Hold That Broccoli A Little Higher: The Life Of A Dinner Elf Model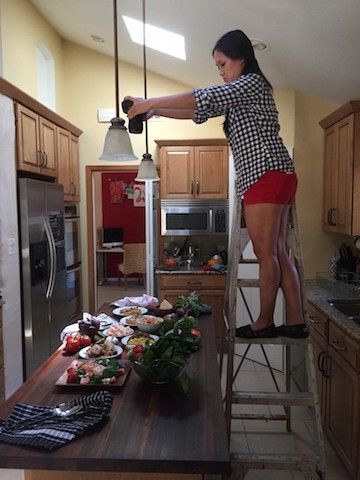 Hold That Broccoli A Little Higher: The Life Of A Dinner Elf Model
You asked for better pictures of our tasty food. We've just finished photographing our entire menu, and a few Elf-in-action shots.
Read on for a behind-the-scene look at photographer Amy Dang and chef Mandy Luker making magic in the gorgeous kitchen of Collective Charm co-founder, Valentina Pollard.
The Photographer!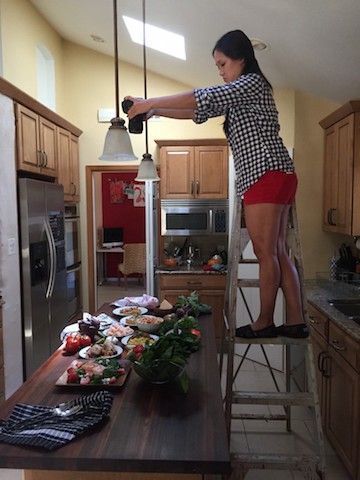 Our menu and Elf-in-action pics were taken by the fabulous Austin-based photographer, Amy Dang. Over the course of several months, she photographed our entire menu of over 70 dinners. She did a great job making our food look as good as it tastes: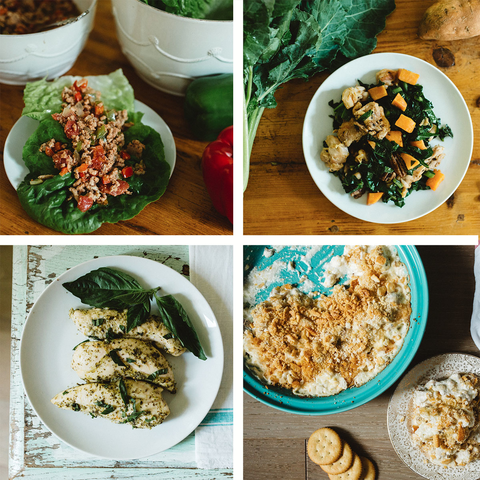 She's also takes beautiful family portraits. She's professional, talented, funny and willing to go the extra-mile to get a great shot. Let's be honest: if she can make grocery shopping look glamorous (see below), she can work with anything your little people throw at her.
Need some updated family photos?
Check out Amy's Fall Mini Sessions. Get a $25 discount when you book and mention Dinner Elf.
The Chef!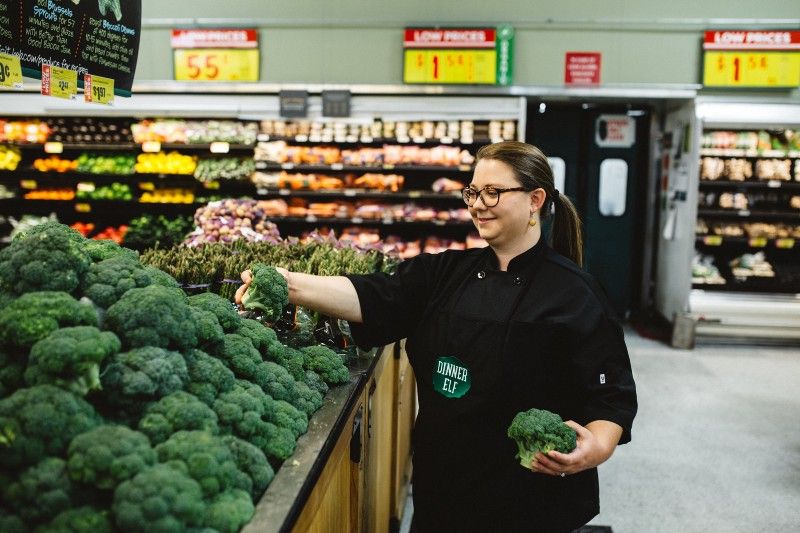 One of the common questions we get is "what are your Elves like?" Mandy is a great example from our Elf Team — a talented cook with a passion for good food, and also a super nice person to have in your kitchen. She wasn't phased by grocery shopping while being told to "look really happy about picking up the broccoli". Maybe that's because she's used to working with big names — she privately catered eats for country star Dwight Yoakum and his band at the Nutty Brown this past summer!
The Kitchen!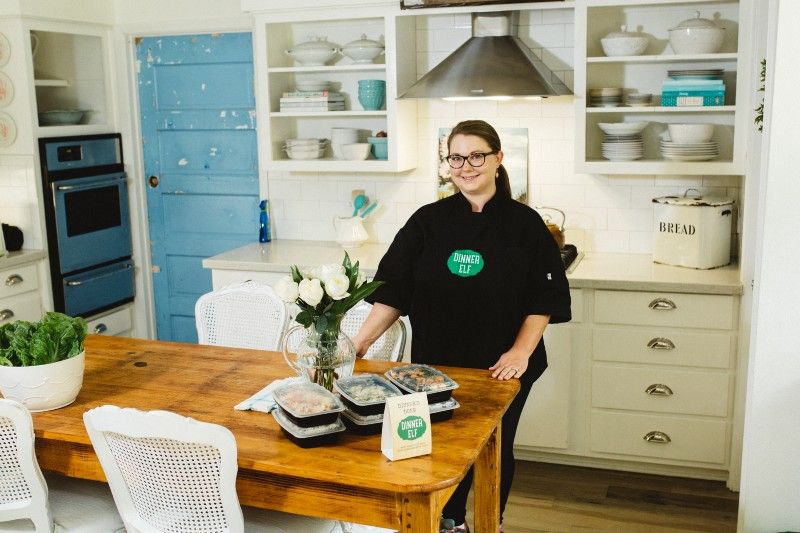 Do you just LOVE the kitchen we photographed in as much as I do?
We shot in the home kitchen of Valentina Pollard, half of the sister duo behind Austin & Brooklyn's newest interior design start-up, Collective Charm Company. She didn't ask for this shout out, but we loved her new concept and thought you might too!
Valentina's sought-after design & home styling practice is Austin's answer to Shabby Chic decor. Her talents are quickly attracting a national buzz and she credits her keen eye for vintage treasure hunting to combing the fields in Round Top alongside her mentor and friend, designer Rachel Ashwell. And now, she's branching out to bring beautiful home styling tips and treasures to a wider audience.
Valentina and her sister, Rhiannon Fowler, recently expanded their talents to create Collective Charm Co., bringing more widely-accessible design workshops and experiences to both Austin and Brooklyn. Whether in the comfort of a friend's home or in a beautiful furniture showroom, Collective Charm Co. offers design workshops to guide you on popular home styling techniques. Their first Pop-Up Shop will be in Brooklyn next month, November 19 & 20th, featuring a curated collection of vintage and new home decor, jewelry & accessories, small goods and more!
Want to get on their list for their first Austin workshop in early 2017?
The Customers!
Last but definitely not least: thanks to our customers who have ordered our dinners before we had pretty pictures. It's an honor to fix your dinner. We appreciate you being on the journey with us, and promise you lots of pretty new dinners to come!