Home-cooked Love For Baby Harper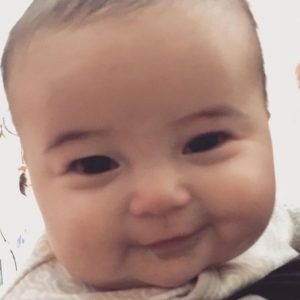 Meet Harper, a tiny warrior and one of Dinner Elf's most favorite customers.
She, and her twin brother, were born last March. At two months old, Harper was diagnosed with Acute Lymphoblastic Leukemia. Over the past year, Harper's been through multiple six week stints at Dell Children's Hospital receiving treatment. During her hospital stays, to enable them to take turns spending time with both Harper and her twin brother, her family stays at the nearby Residence Inn in a room with a full kitchen.
That's where Dinner Elf has had the honor to step in and help. Harper's Aunt Danielle set up a Dinner Elf Meal Page to allow friends and family to contribute to filling up their hotel fridge with home-cooked love.
To help more, Dinner Elf recently rolled out a referral program in which $10 is donated to the Couch's meal coordination page every time a new customer uses a friend's referral code.
It's been an honest gift to Dinner Elf to help this amazing little girl, and her family, in this difficult season. That's why the company selected her family to be the first recipient of our brand new referral rewards program.
Every Dinner Elf customer gets their own referral code. When they share it, their friends get $10 off and the Couch family receives a $10 gift of dinner.  By sharing our service, you join us providing home-cooked meals to families, like the Couches, who are going through difficult seasons.
It's our dear hope that Miss Harper and her family will have the pleasure of eating at home every night very soon.  Until then, your sharing helps us make sure there is plenty of home-cooked love waiting in that hotel fridge to keep them fueled up.
Know someone who could use some home-cooked love?  Start a meal coordination page.
Dinner Elf provides affordable, in-home meal preparation services in both Austin and San Antonio. Our meal pages are a great way for busy friends and out-of-town family to send home cooked love to families in seasons of need.