Summer Hacks For Busy Families: Turquoise Tuesdays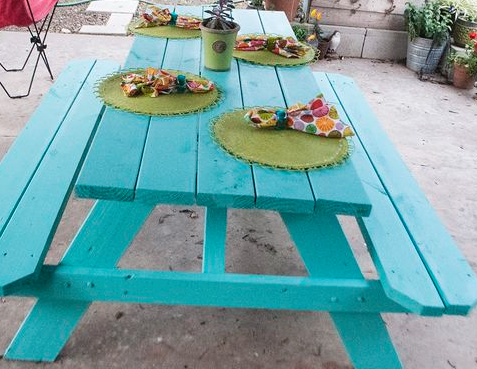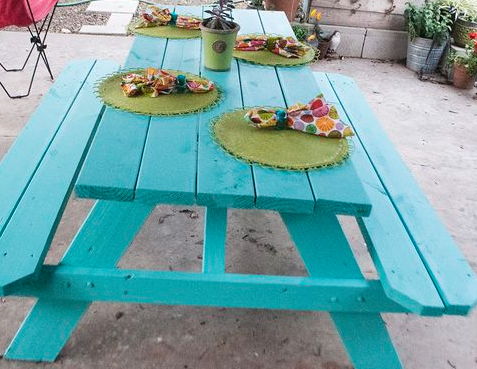 We just put a Turquoise Table in our front yard. This table is a bright, kitschy signal that we are part of the "front yard people" movement. This means we are people who want to know and live in community with our neighbors.
This summer, our table is the spot for Turquoise Tuesday picnics. With all the hoops we jump through to create summer fun, it's funny how something a simple as eating outside can transform a boring midweek dinner into impromptu festivity.
Text a couple neighbors to bring their dinners over and join in the fun. The wonderful founder of the Turquoise Table movement, Kristin Schell, brilliantly calls these "clean out the fridge" parties. Everyone brings whatever leftovers they have lingering. There's no hostessing, just gathering.
Tell your kids to make an appetizer to share. Don't police this, just give them a tray and tell them to get creative with whatever is in the fridge & pantry. Sometimes mine produce edible things, like nachos. Other times, it's weird stacks of pickles on crackers: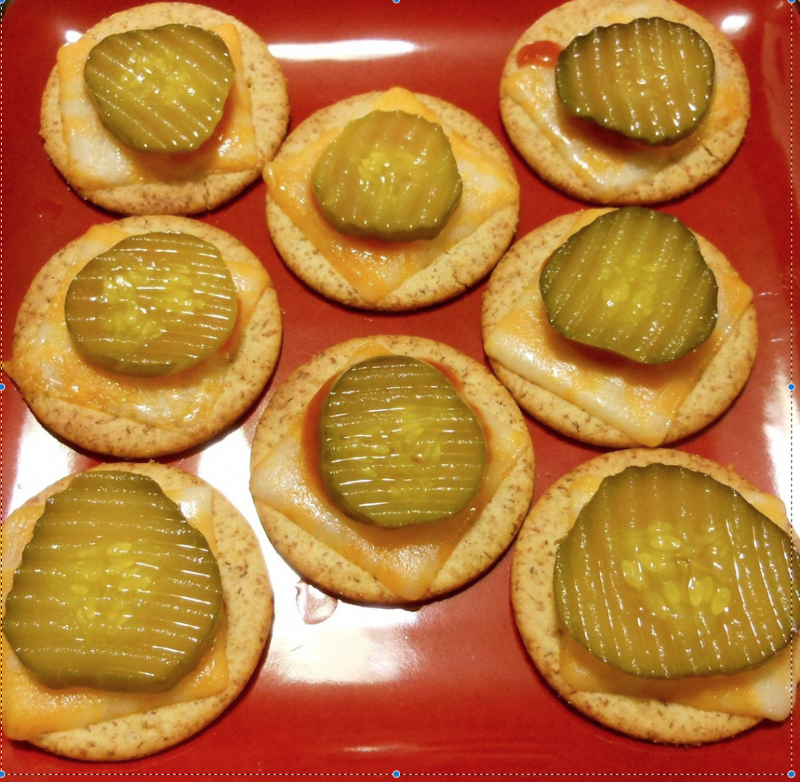 Whatever they create, it gives them cause to proudly flag down any passing neighbor and offer them some. This yields a lot of casual check-ins with the people who share our street…and a lot of incredibly polite pickle-cracker chewing.
Feel the need to direct your little people away from pickle crackers? See Kristin Schell's recent post for a super easy creamy cucumber dip that is the perfect recipe for kids in the kitchen.
Want to go the extra summer fun mile? Post-dinner pop out some popsicles and water balloons (this water balloon pumper is my vote for best budget summer fun). Instant Tuesday night block party.
Nicole Vickey is co-founder of Dinner Elf, a company that helps busy families sit down to home-cooked dinners.
This is part of her series on "hacks" for busy families to make limited time off into memorable summer fun.