11 Fun Dinner Conversation Starters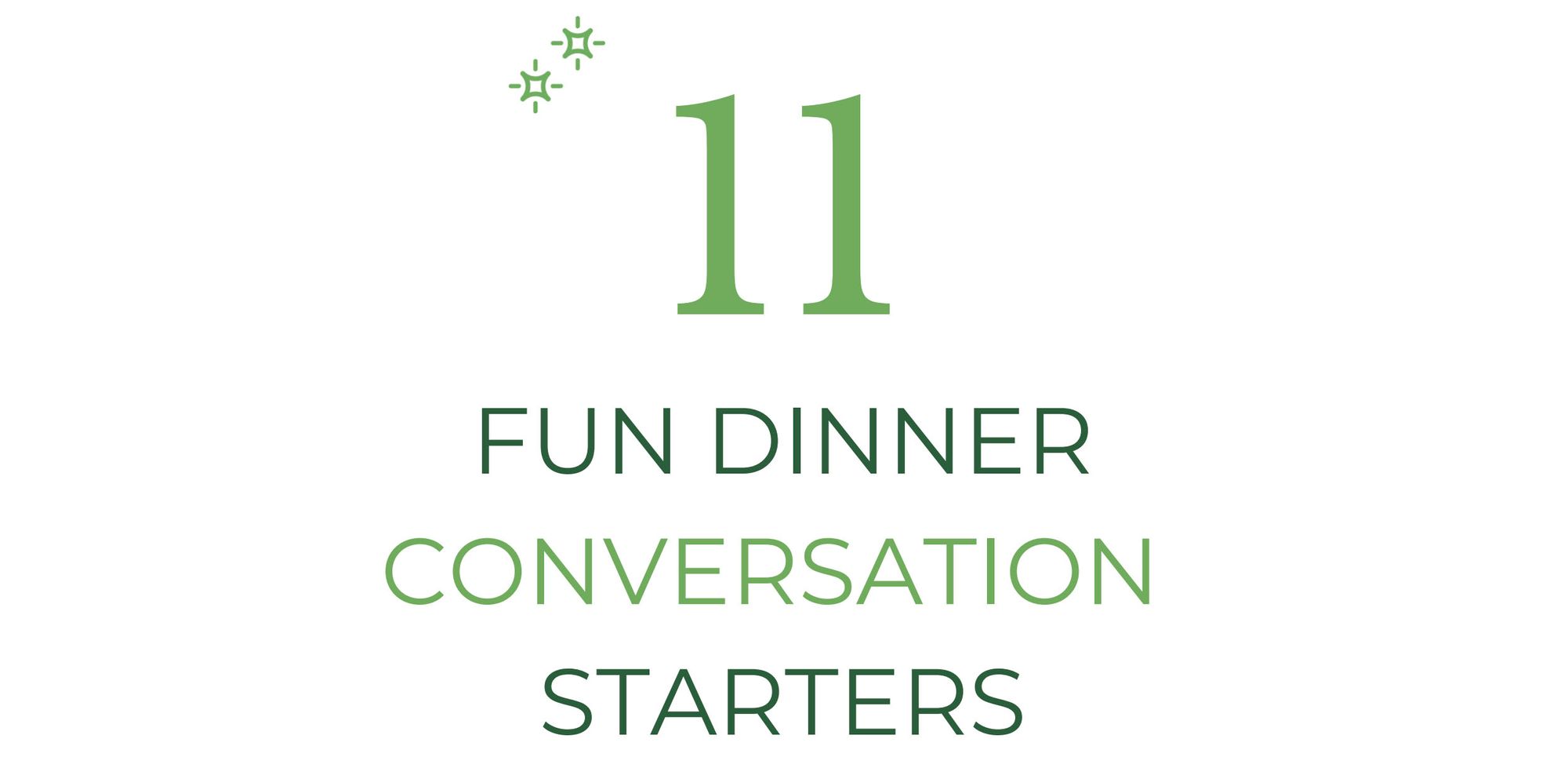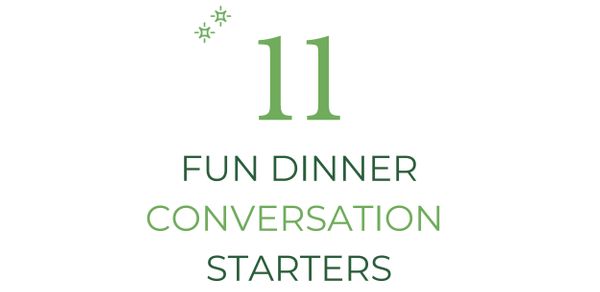 Do you need to spice up your family dinner conversations?
Download and print our fun conversation starters!
What would you say to everyone on Earth in 1 minute?
What would you do if you stayed up all night tonight?
If an alien visited us, where would you take them?
What is something that makes our family special?
With $1 billion, what is your perfect room/house?
What's the nicest thing anyone has done for you?
What book or show could you spend your life in?
What would you wait in a 2 day long line for?
What's the weirdest thing you've ever eaten?
What three things are you really good at?
What quality do you like most in friends?
Have fun at dinner tonight!